ACH Collaborating with American Mine Door In Chile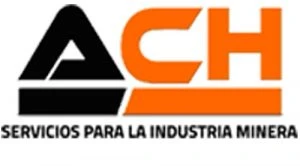 ACH, a recent sponsor of the Society for Mining, Metallurgy, and Exploration's 16th North American Mine Ventilation Symposium, has been collaborating with American Mine Door to distribute customized underground mine door solutions throughout an active Chilean mine market over the last year.
American Mine Door recently attended the Exponor Trade Show with ACH in Antofagasta, Ch ile. Pete Hallahan, Vice President of Sales at American Mine Door says, "ACH was a great host – we could easily see how respected they are in the Chilean Mining Industry by the established relationships they have." ACH has been servicing the Chilean Mining market for over 20 years and is dedicated to offering expertise and solutions in drainage and mine ventilation.
For more information please visit http://www.ach.cl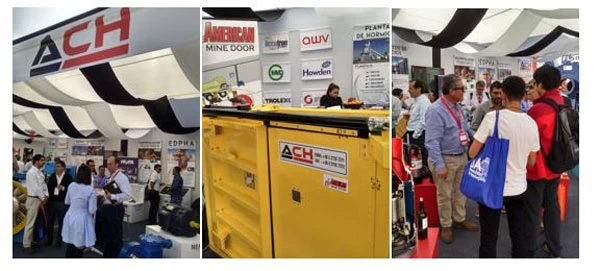 Tell Us About Your Upcoming Ventilation Mine Door Projects!
Tell us more about your upcoming mine door project. American Mine Door will work along with your ventilation engineering team to build the perfect mine door solution.
Whether it's a simple budgetary quote, a small manually operated mine door, or a complete complex automation system – we are here to help.
Contact Us today to learn what American Mine Door can do for you!
Request a Quote or Contact Us Today for more Information
See why the world is turning to AMD for the best in underground mine equipment, including Mine Doors, Cable Vulcanizers, and Track Cleaners?
Call us at 216-432-3240 or visit our Contact Us page to discuss your needs with an American Mine Door representative.